For Those Who Just Want to Create - Sonic Mini 8K S
High-Resolution 8K 3D Printers Made Affordable to Everyone
Create With Sonic Mini 8K S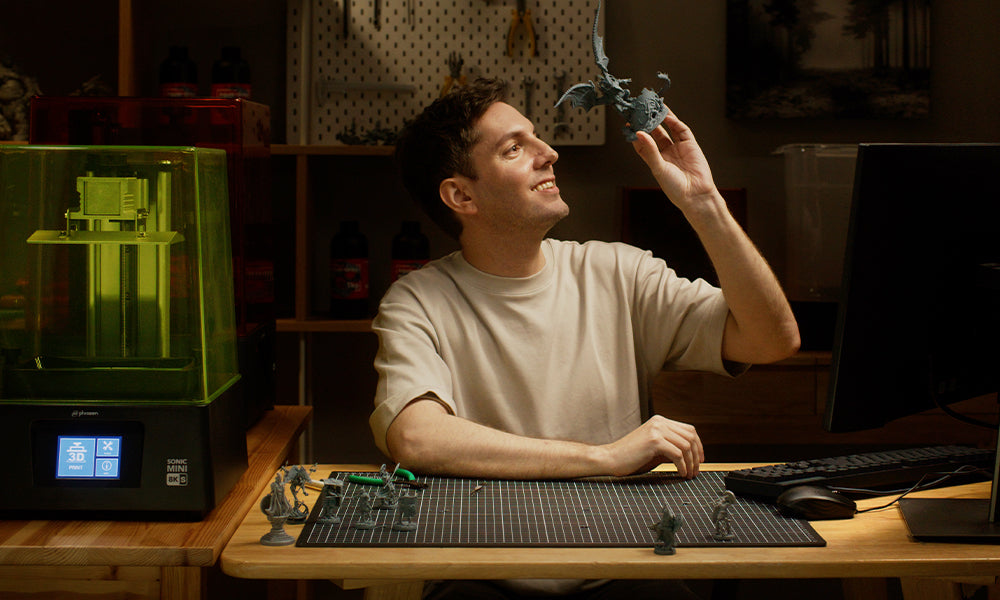 Enjoy Your Me Time
Print any models you like just for yourself.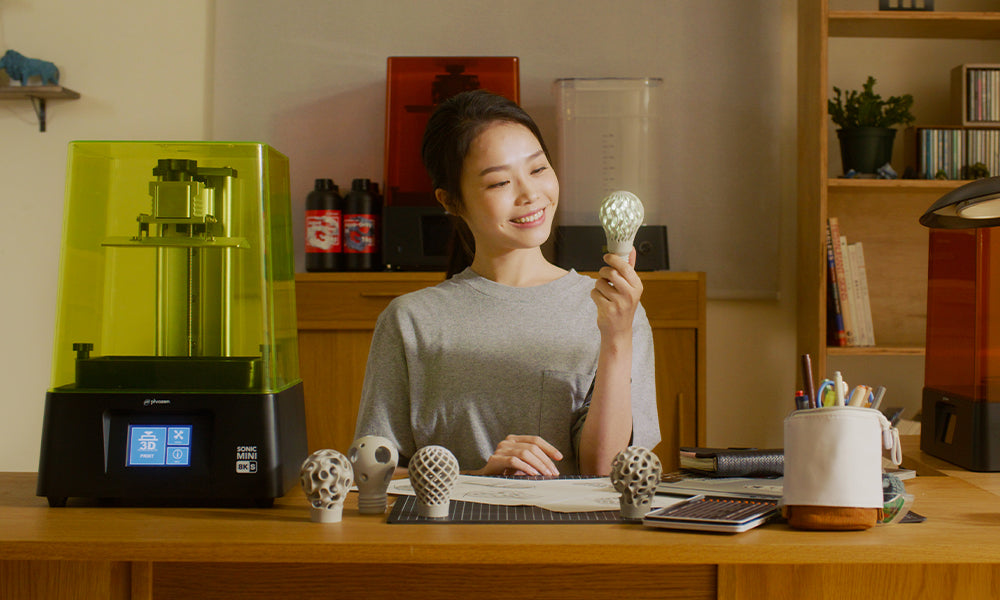 Realize Your Ideas
Turn your idea into reality, exactly how you want it to be.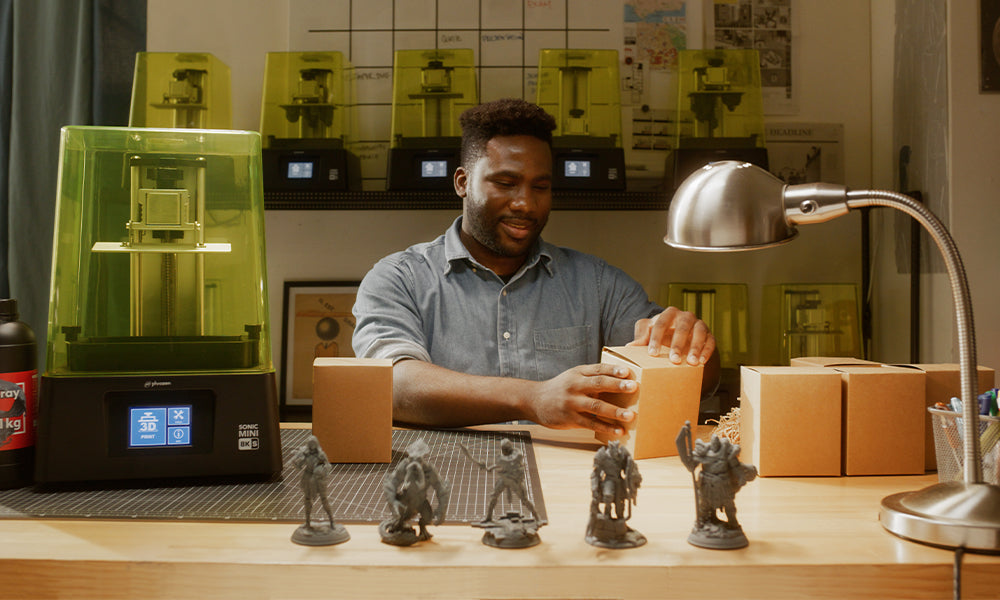 Grow Your Business
Scale up your creations, while keeping it affordable.
See What the Experts Say!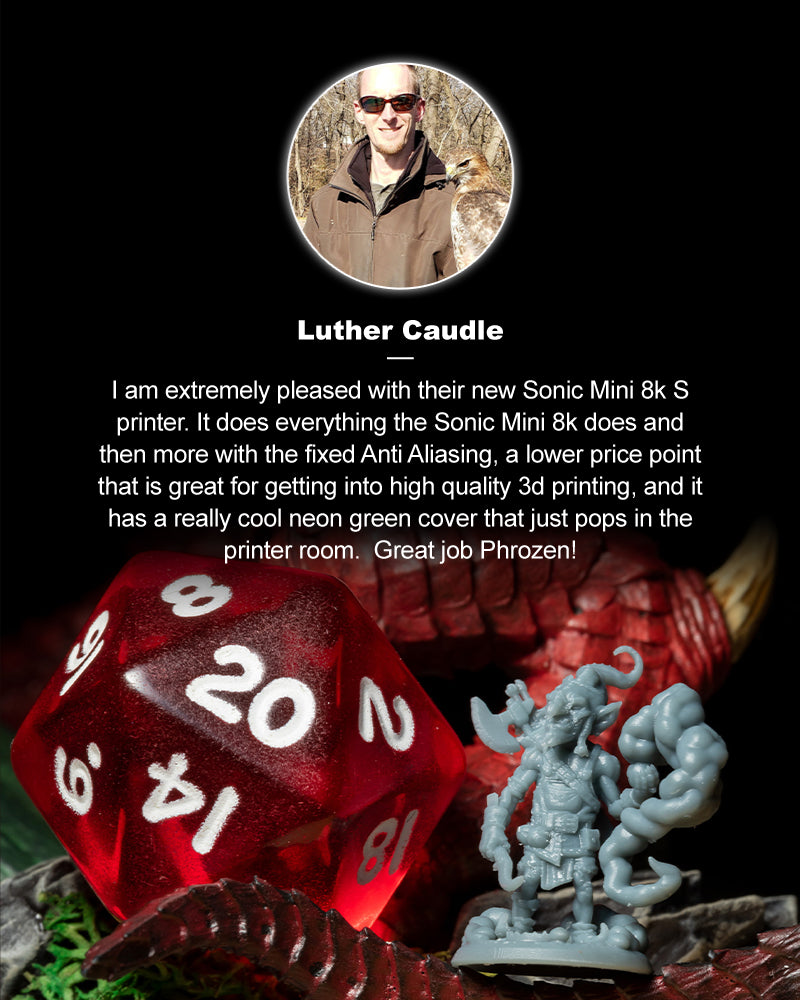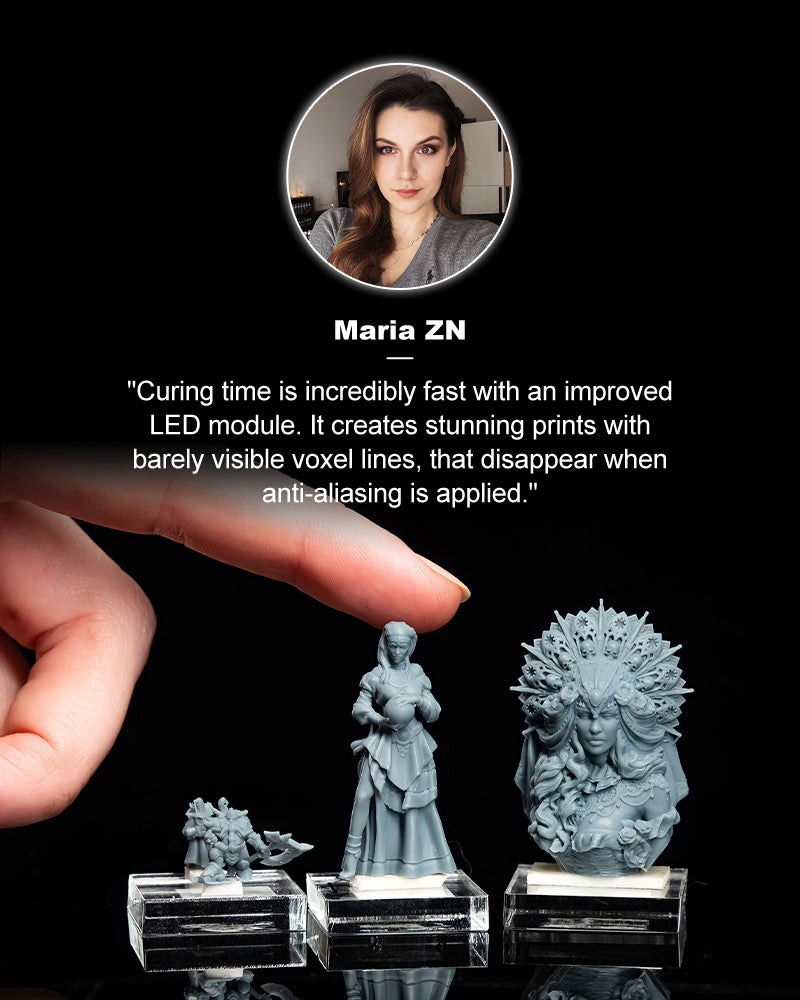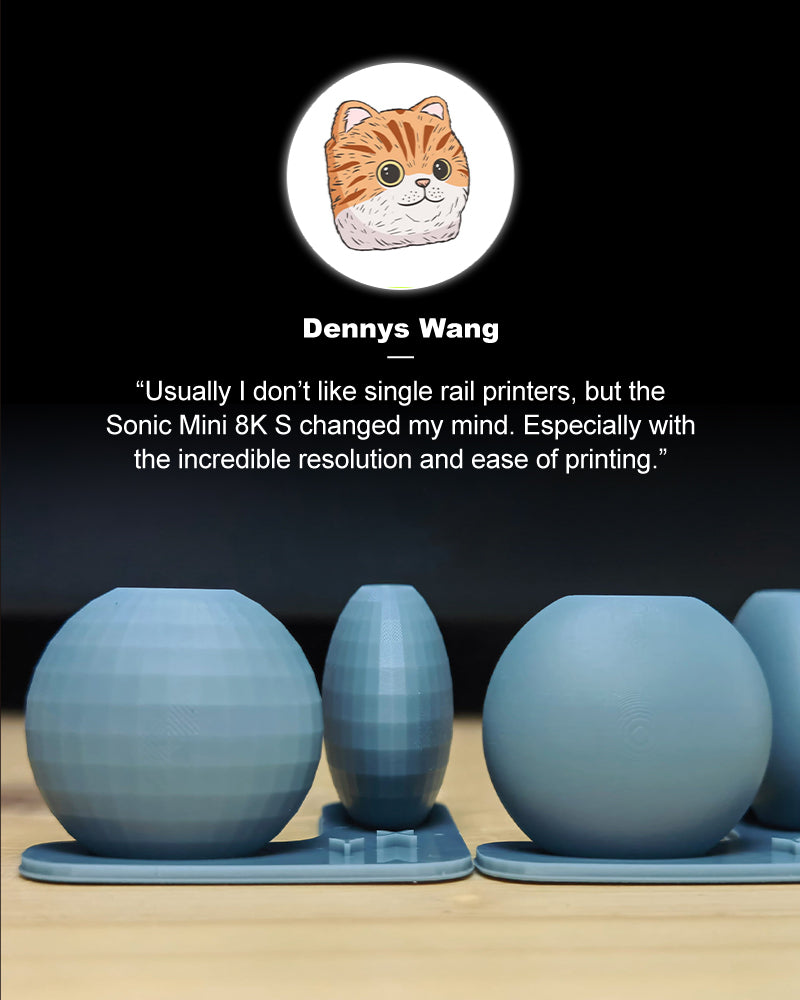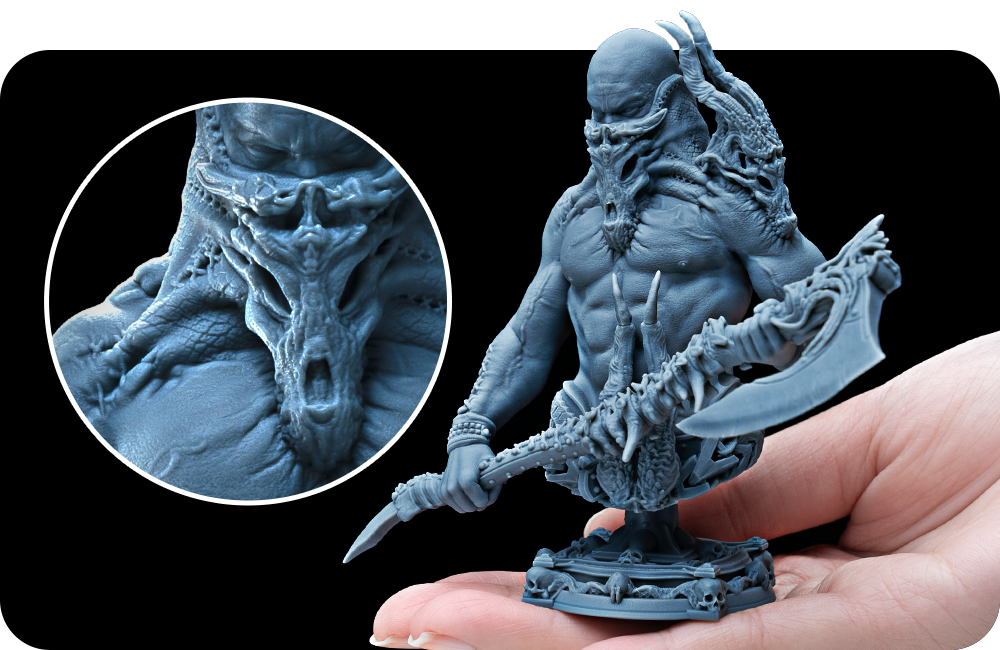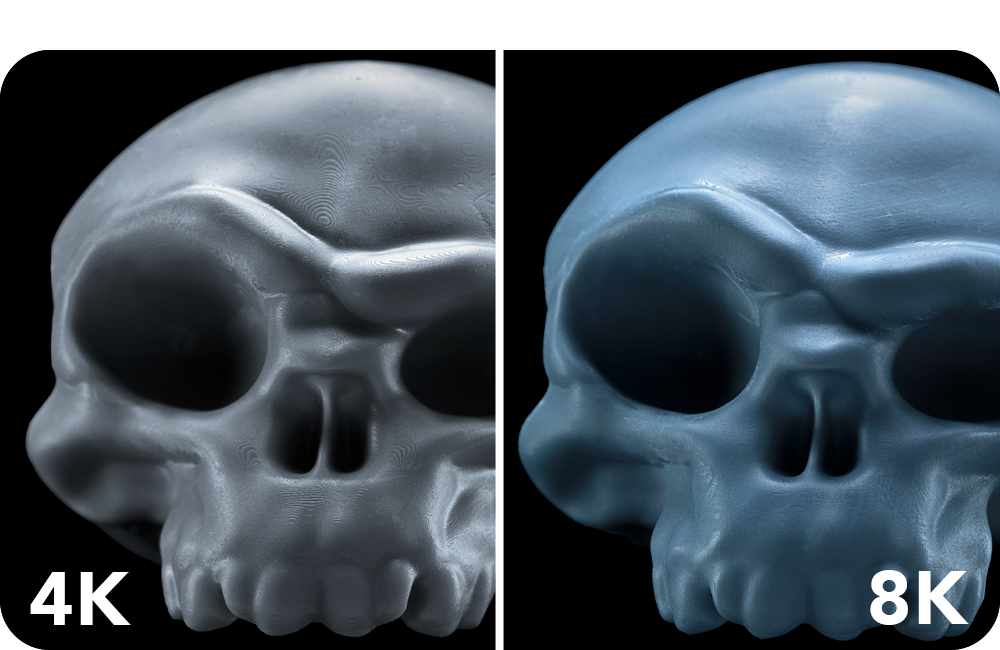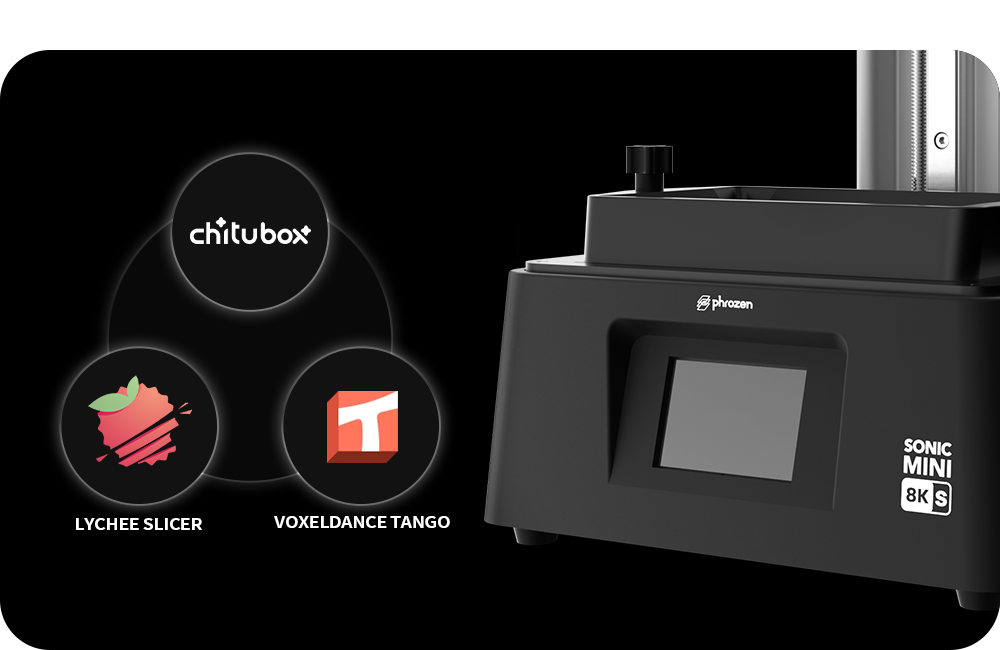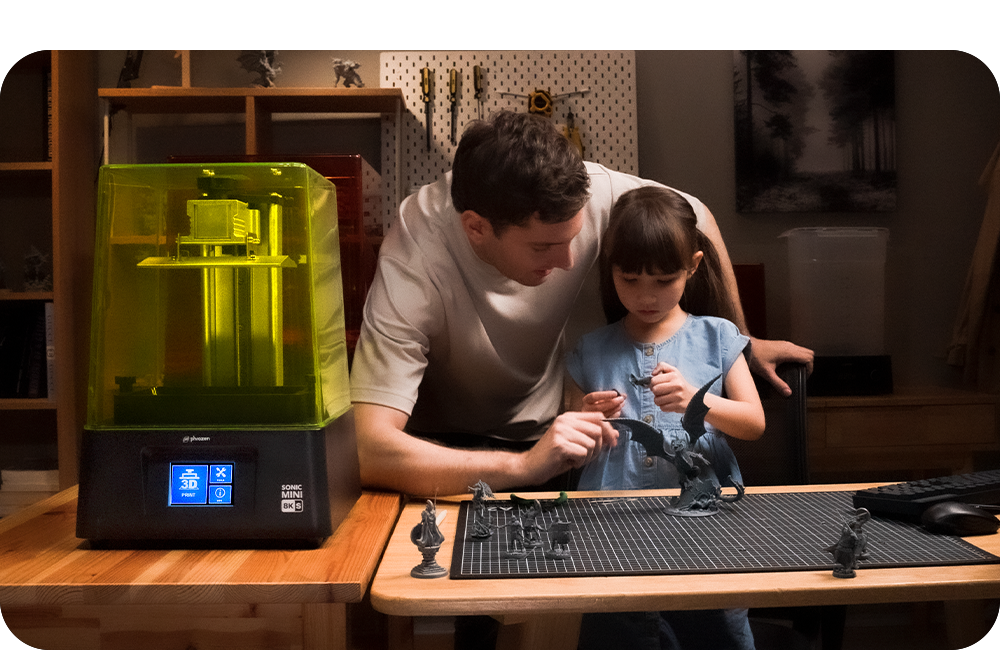 Print Amazing Details with Phrozen 8K Combo
Aqua 8K Gray/Vanilla/Snow-Gray/Red-Clay
Aqua 8K 3D Resin is specifically formulated to showcase super-fine details with full 8K resolutions in four exquisite colors.
Choose one for your Sonic Mini 8K S pre-order bundle!
Amazing Details with the Sonic Mini 8K S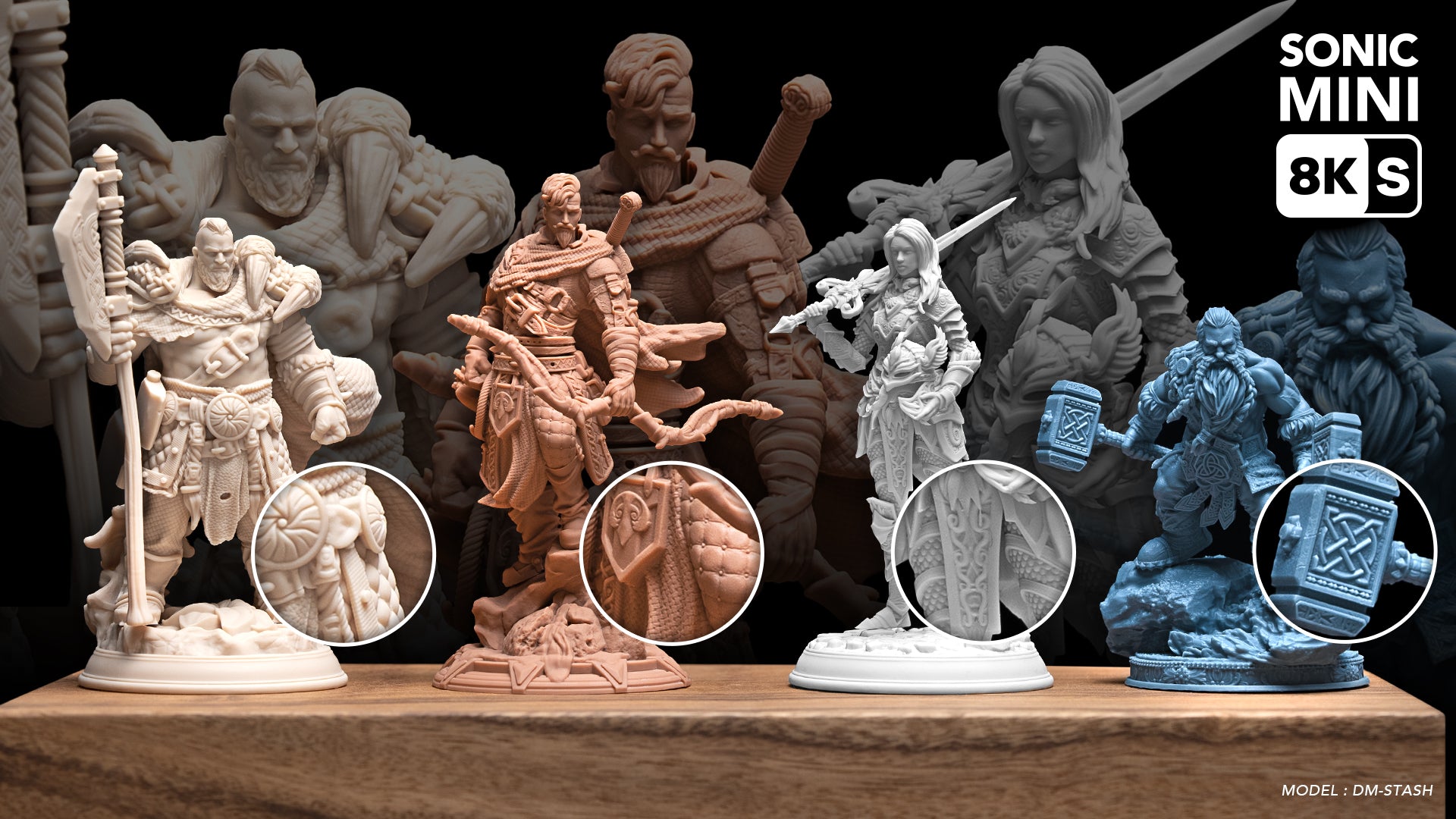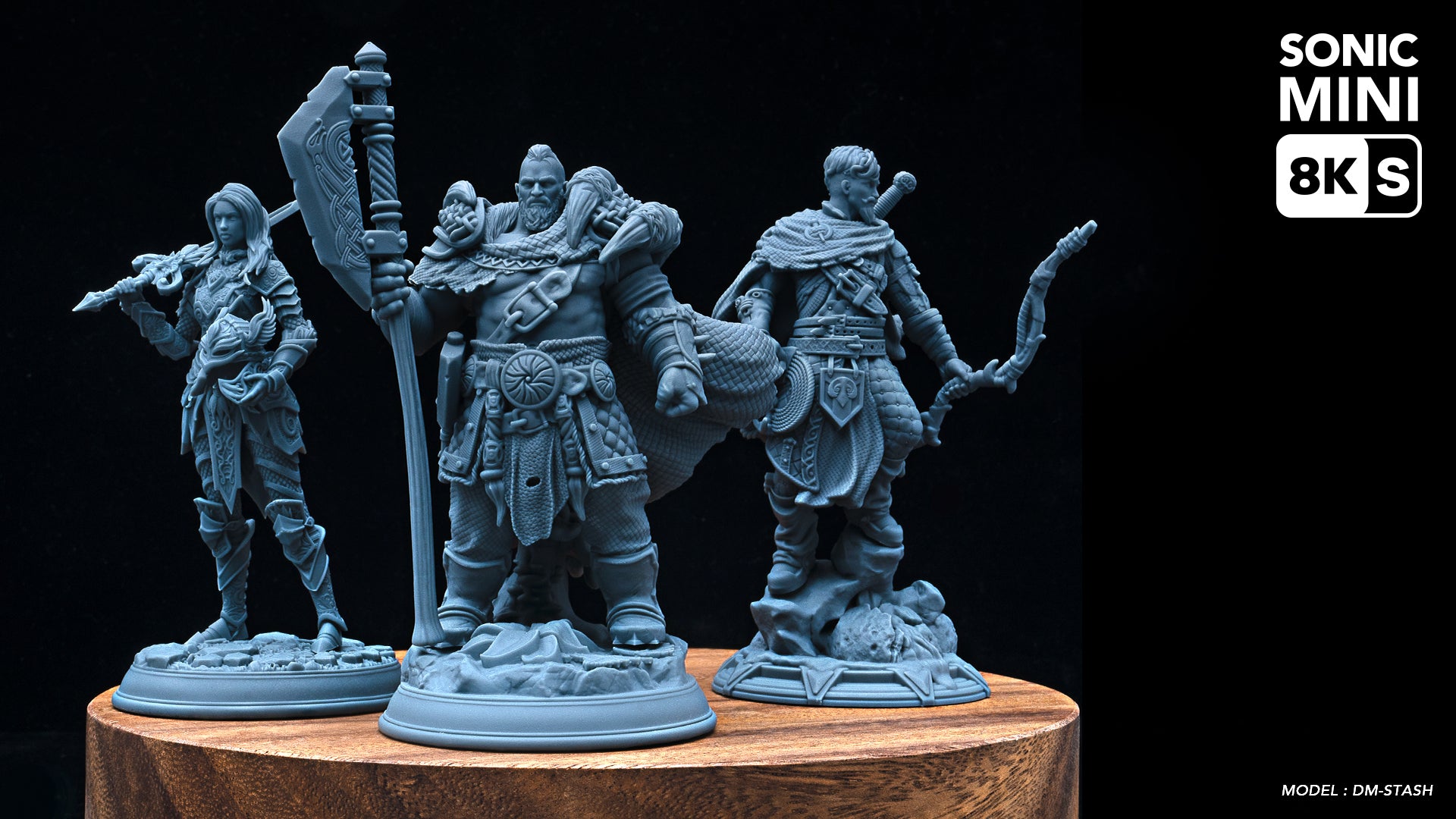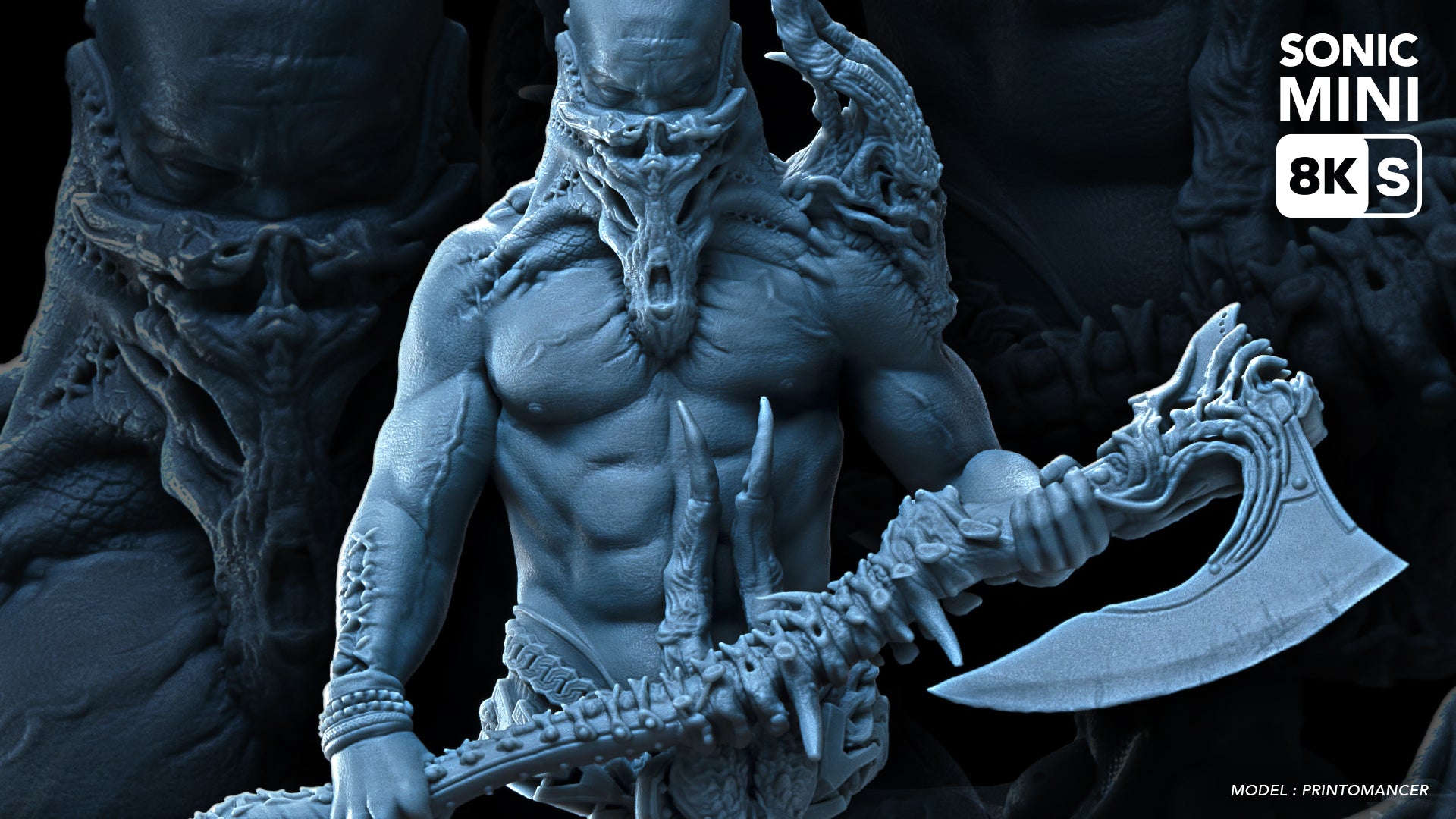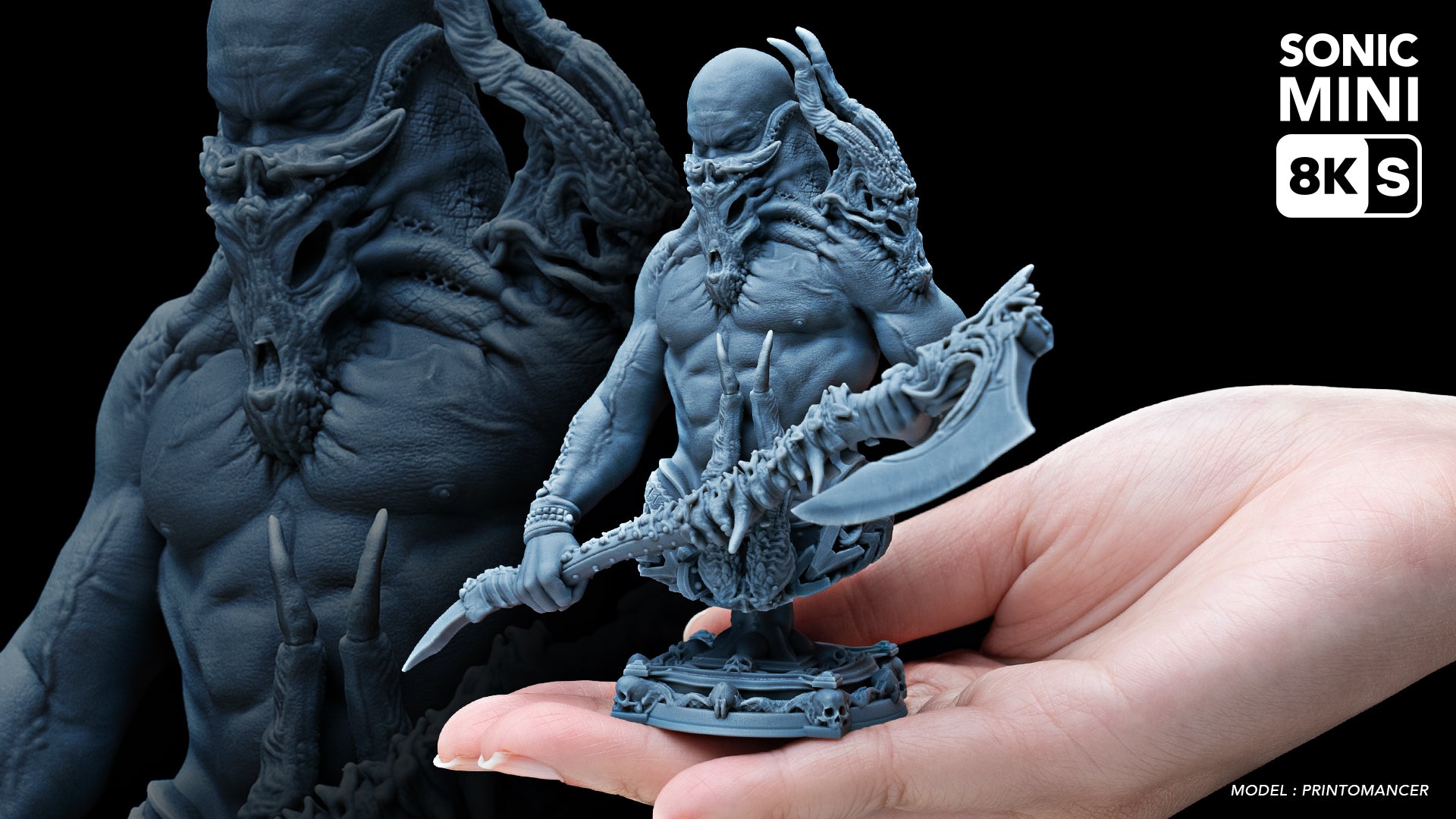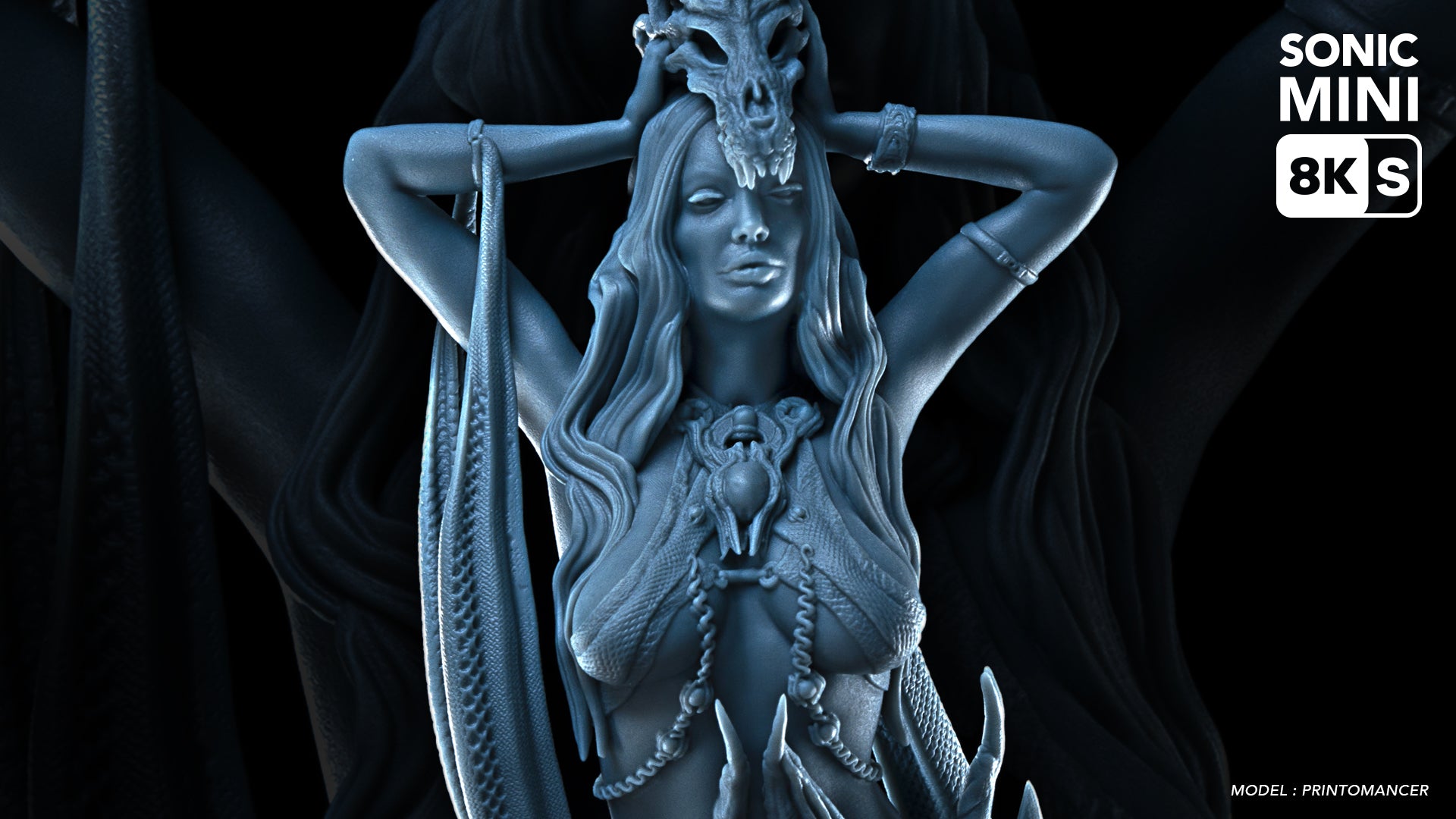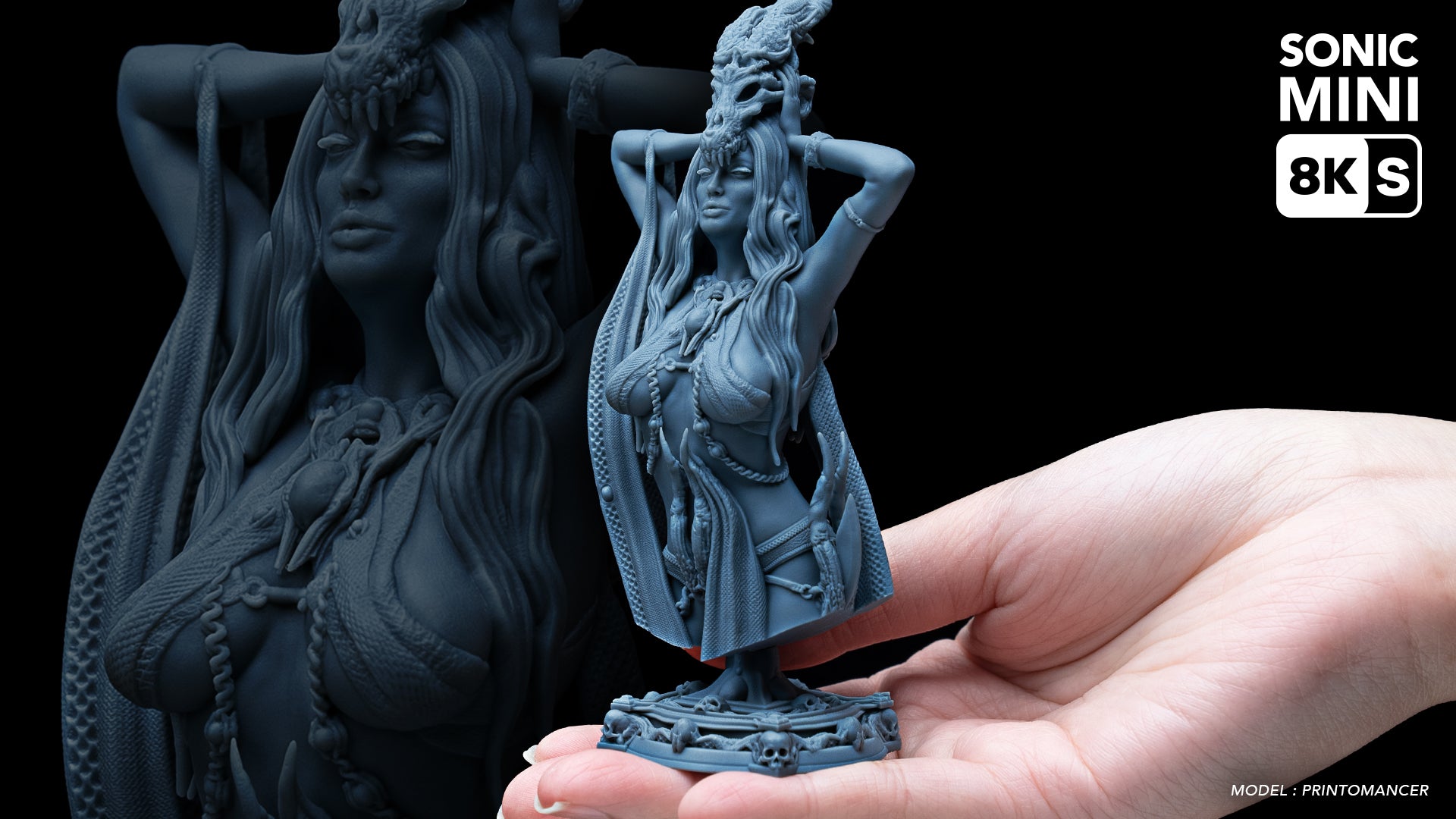 Sonic Mini 8K S vs. Sonic Mini 8K
Printer
Sonic Mini 8K S
Sonic Mini 8K
File Format
open-format .PRZ
.CTB
Slicer Software
Chitubox, Lychee, VoxelDance Tango, and others
Printer Size
L29 x W29 x H43 cm
XY Resolution
22 µm
Printing Volume(L x W x H)
16.5 x 7.2 x 17 cm
16.5 x 7.2 x 18 cm
Printer Weight
10kg
13kg
Rail
Single Linear Rail
Dual Linear Rails
USB port
Side
Front
Resin Vat
Metal Vat with FEP Film
Building Plate
Customized Frosted Laser Cut Building Plate
CHITUBOX Pro & Phrozen Sonic Mini 8K S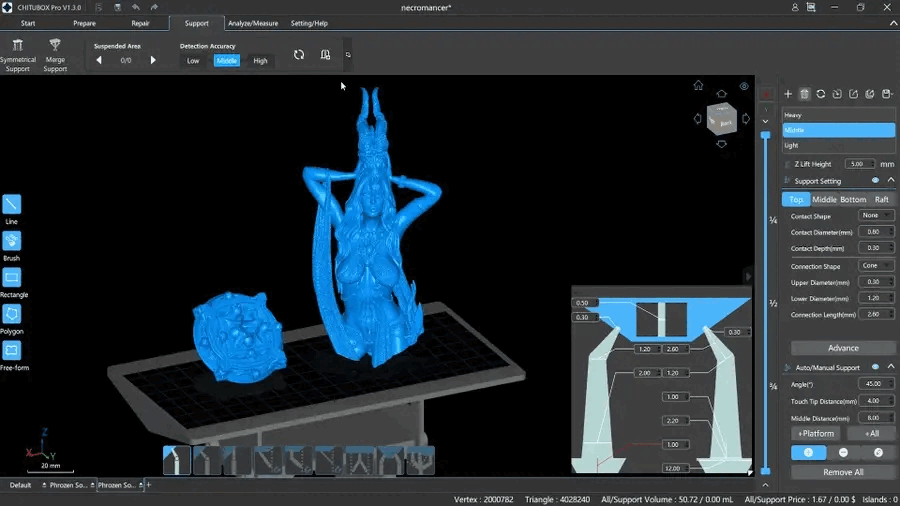 Auto-Supports to Retain Smoother Surfaces
CHITUBOX Pro detects the suspended areas and adds supports intelligently. Editable supports with customized parameters can be easily removed to retain the details.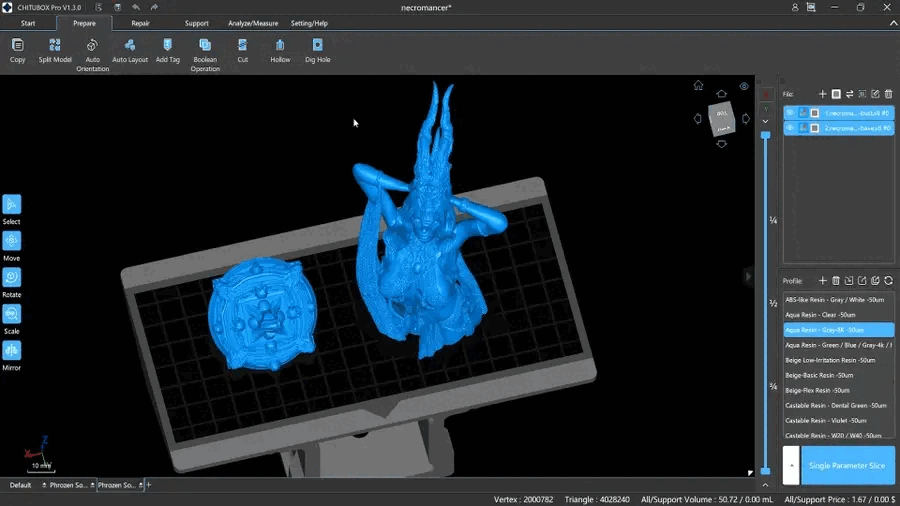 Fewer Cavities with Higher Quality
You can hollow your complicated models and retain only one main cavity, ensuring a better print with fewer holes dug to drain the resins in the cavities.