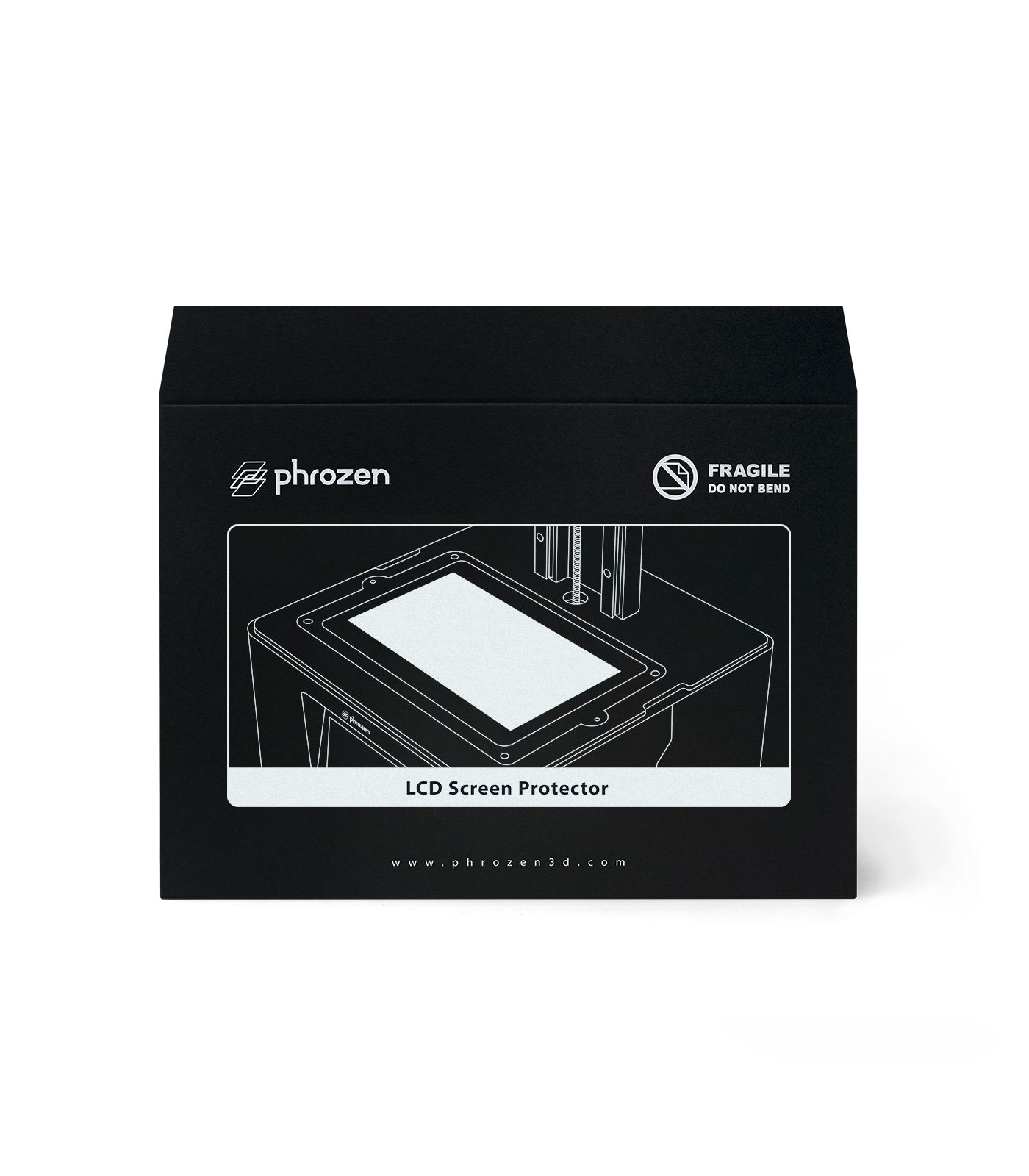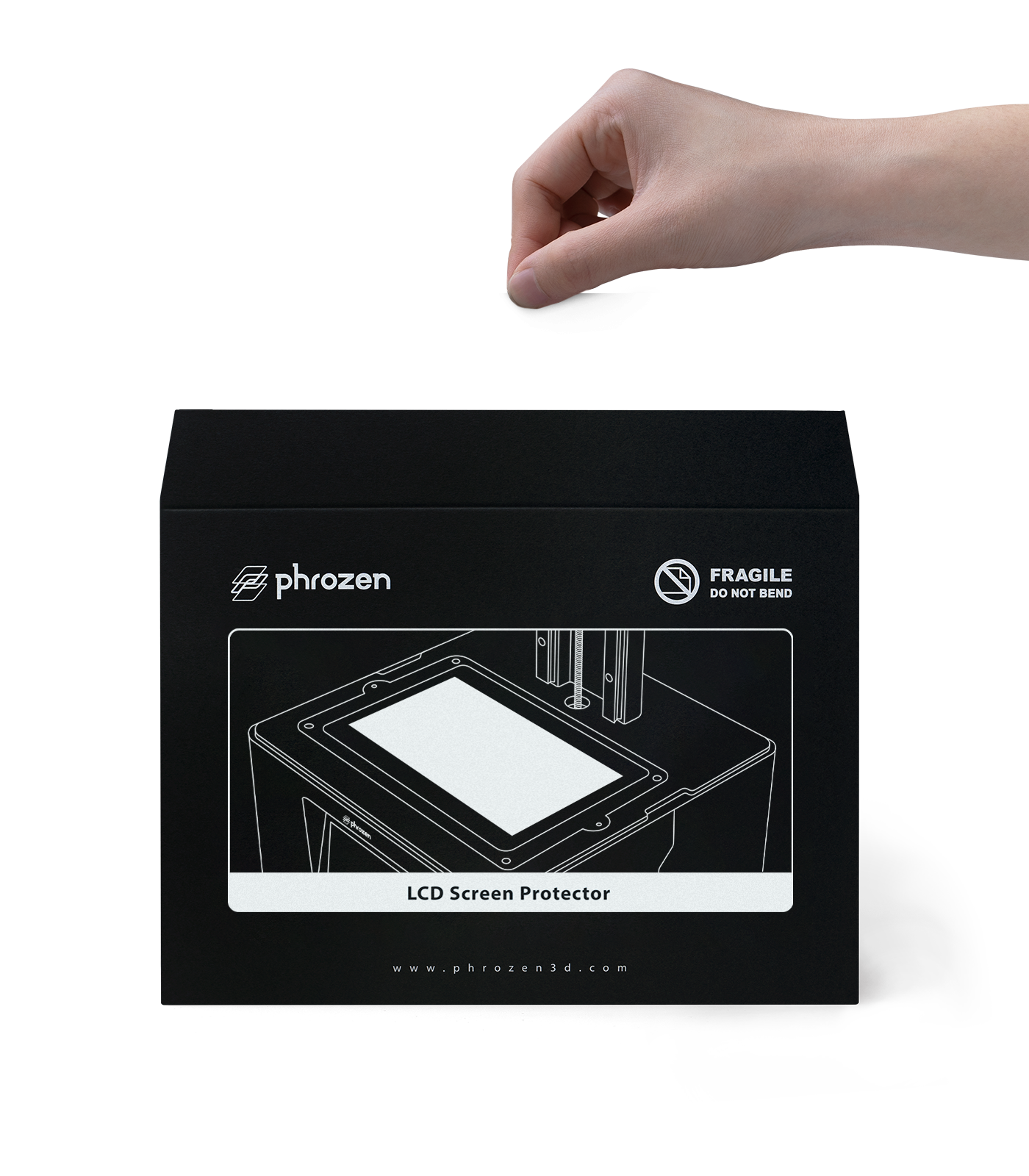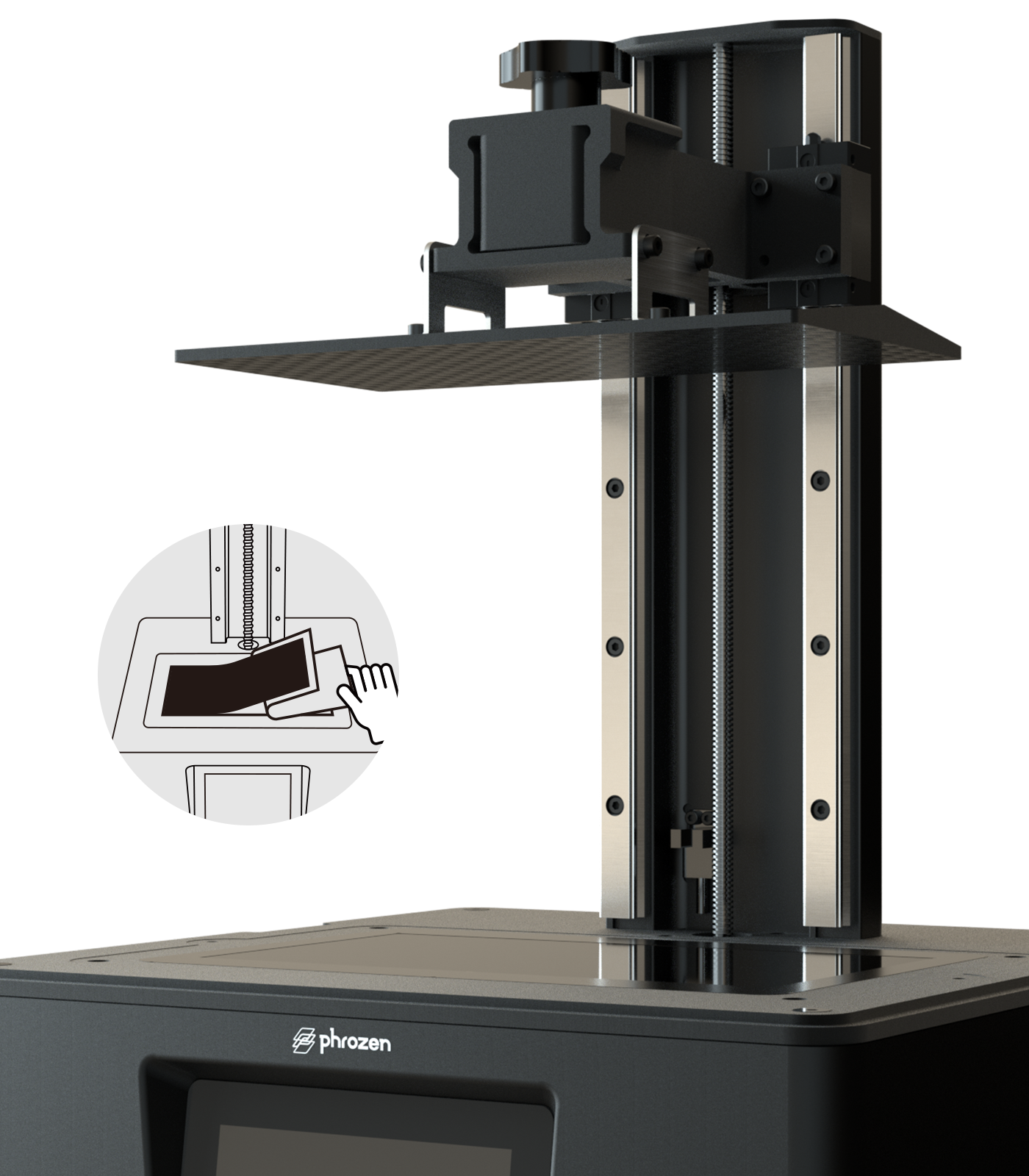 LCD Screen Protector for Sonic Mighty 8K
Lead Time: 1 week.
The best screen protector for Sonic Mighty 8K.
Phrozen LCD screen protector, made of durable and high-transparency material to protect your LCD screen from the risk of resin spillage damage without affecting your prints.
Benefits
Ease of Use:

Streamlined LCD screen installation process and start printing with ease.

Protect LCD Screen:

The last defense line to ensure the safety of your LCD in case of accidental resin leakage.

ULTRA DURABLE:

Made of high-quality, durable materials. Protects your LCD screen from scratches, resin, and accidental curing.

Complete Installation:

Comes with a full installation kit including wet wipes, squeeze card, microfiber cloth, guide sticker set, dust absorber, and detailed instructions to help you complete the installation with ease.

Perfect Light Transmission:

Allowing LCD light to penetrate perfectly through the protector without affecting printing results.

The best screen protector for Sonic Mighty 8K.
Tips
Use the wet wipes to clean the screen and the microfiber cloth to dry it.

Use the dust absorber to pick up the remaining dust on the screen.

Peel off the plastic cover film. 

Stick the film on the LCD screen.

Gently push with the squeeze card to firm attach the film.

Peel off the frontside plastic and use the microfiber cloth to clean.
Please follow the guide above to install your protector.

A few small bubbles will not affect your prints.

After installing, please conduct the Z-axis calibration again.

Peeling off the protective film may generate static electricity and attract dust. 

Install in a clean environment. 
Specs
10" LCD Screen Protector
Size:

L215 x W121 mm

Color:

Transparent

Material:

PET

Applicable Models: Sonic Mighty 8K
Content:
LCD screen protector * 1pc

Squeeze card *1pc

Microfiber cloth *1pc

Guide stickers & dust absorber *1set
Shipping & Tariff
Please note that the shipping cost will vary from country to country, please view our check-out page for the exact cost. 


For more information, please refer to our

Shipping Policy page

.

Products can be returned within 14 calendar days from the date received. Product(s) can be exchanged within 30 calendar days from the date you received it if a manufacturing defect is found. To be eligible for an exchange, your item(s) must be unused and in the same condition as received with the original packaging. For more details, please refer to our

Returns & Refund policy page

.



All products purchased from the official website of Phrozen are warranted under different terms. For more details, please refer to our Warranty Page.